LOW VOLTAGE CONTROLLER
WALL SWITCH
Curbell's Low Voltage Controller Wall Switch is designed to allow the clinical staff to easily access the patient room lighting. It can be placed at the entrance of the room, next to the patient's bed, or anywhere in the patient room that is most convenient for the staff. Different control configurations can be used together to create customized access without needlessly complicating the installation. The switch is wired in parallel with the pillow speaker, bed side rail, and/or Curbell remote entertainment station to the low voltage side of the Curbell low voltage controller.
Provides easy access for clinicians
Controls up to five separate lights/loads
Seamlessly integrates with any nurse call system
Allows staff to dim the lights (when used with a Curbell dimming LVC)
Quick on/off of any light (load)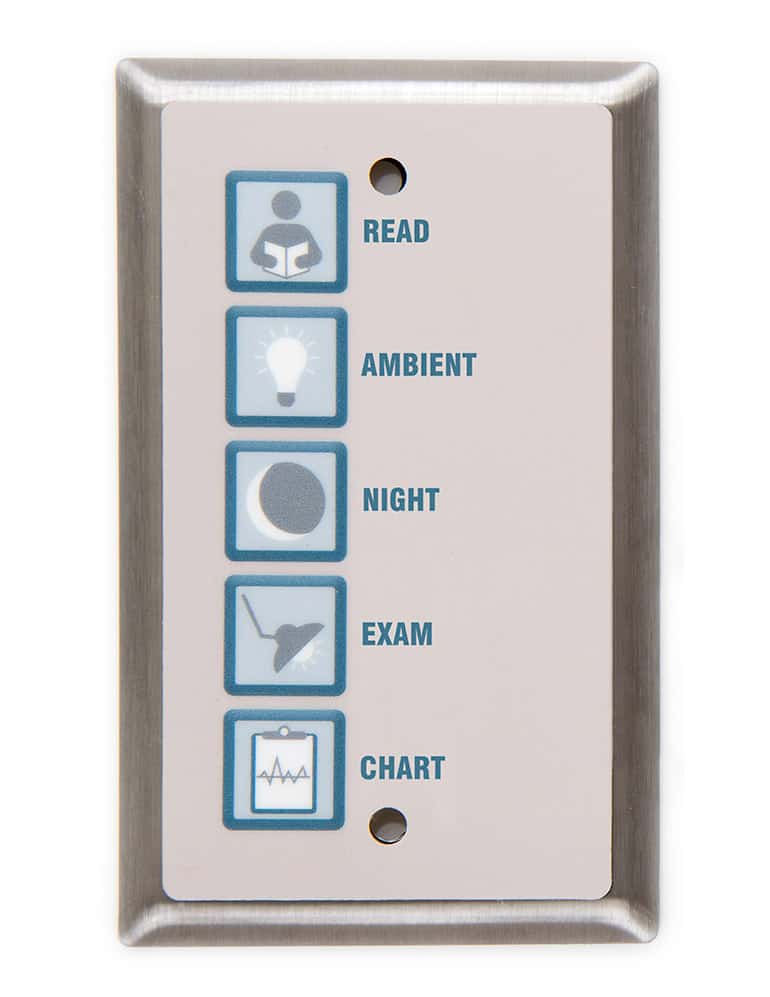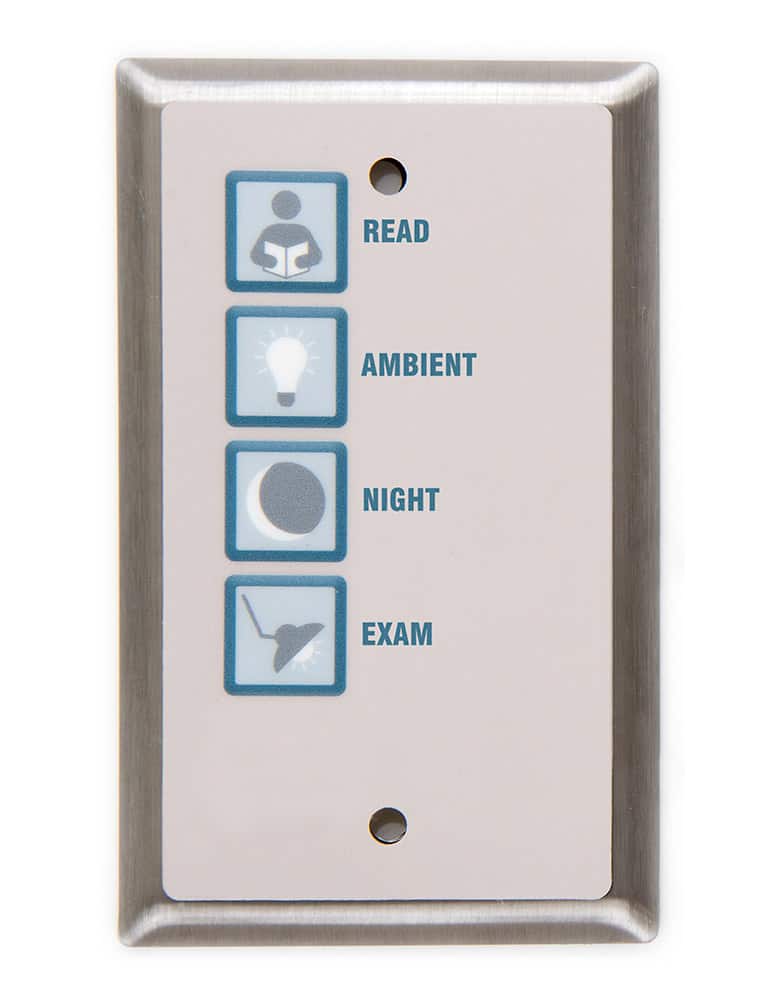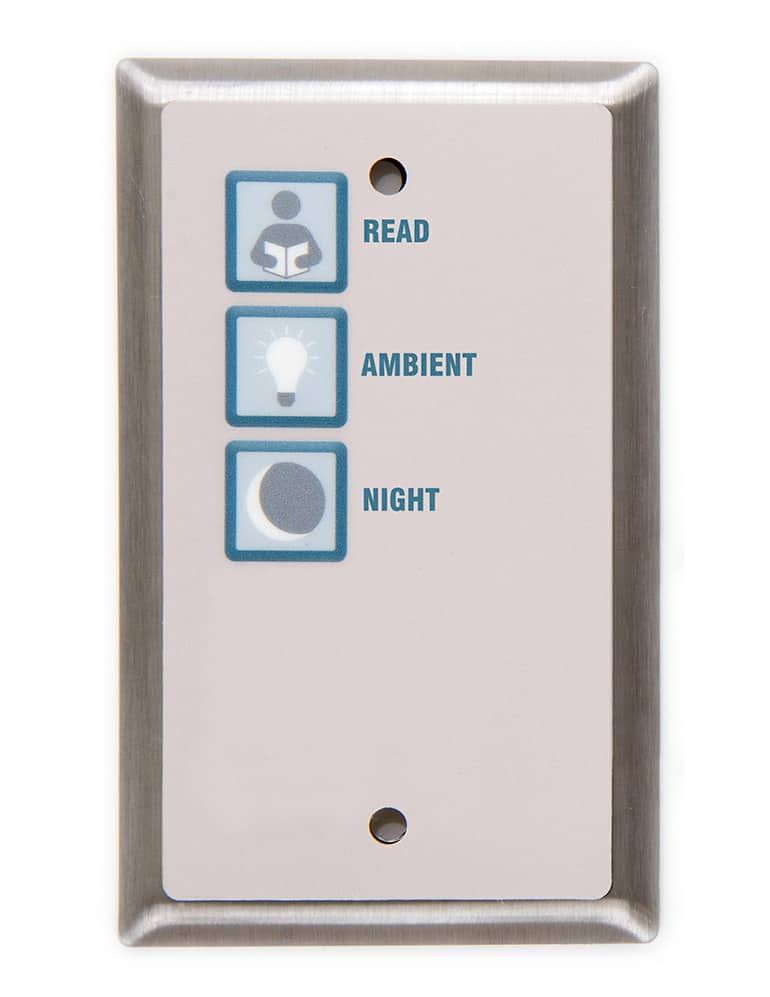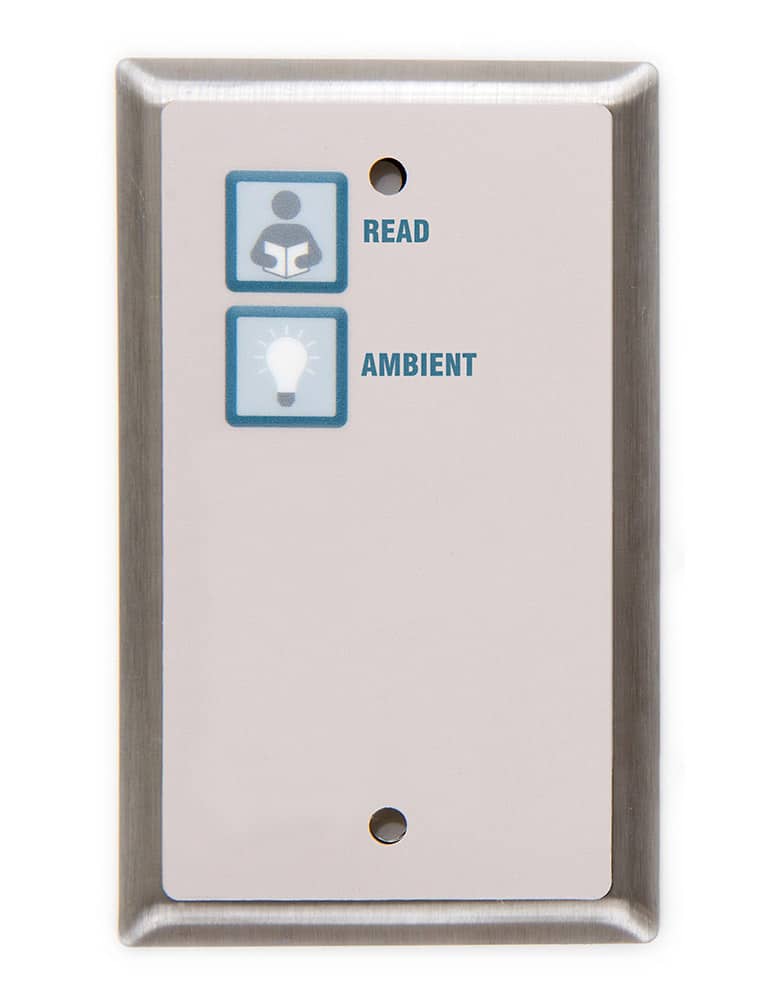 DOWNLOADS
Contact us today for more information
Call us at 1-800-235-7500 or click the button below.