MOTION SENSOR
The Motion Sensor Alarm provides reliable infrared motion detection in light and dark conditions.
60º detection angle (180º of adjustability when mounted)
Alarm Mode (continuous alarm for 15 seconds whenever it detects motion) is ideal for monitoring a resident's attempted movement out of the bed or room
Chime Mode (two chimes whenever it detects motion) is ideal when you want notification to occur whenever anyone enters
or exits a monitored area
Can be installed horizontally or vertically
4″ H x 2.5″ W x 1.25″ D
Power source: one 9-volt battery (included)
One year warranty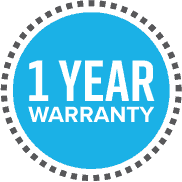 The sensor can be mounted to a bed, wall, or headwall.
 
DOWNLOADS
Contact us today for more information
Call us at 1-800-235-7500 or click the button below, and one of our distributors will contact you shortly.