FALL MANAGEMENT EDUCATION
WEBINARS
Webinar Video: Technology Solutions to Prevent Falls in the ER with Dr. Patricia Quigley (60 minutes)
Emergency departments (ED) are often the primary point of entry for older patients who fall. Every 11 seconds, an older person visits the ED due to a fall (National Council on Aging, 2021). Falls cause of 90% of emergency department visits among people aged 65 years and older (CDC, 2021) and account for 17% of all 911 calls.
Webinar Video: A Guide to Analyzing Falls and Prevention with Dr. Patricia Quigley (60 minutes)
Sufficient evidence confirms that exercise, safe mobility, assessment, integration of technology, and mitigation of fall risk factors will reduce the risk for falls and harm across all settings of care.
Webinar Video: Position Sensory Alarms – Patient Restraint and Safety Insight with Dr. Patricia Quigley (17 minutes)
Incorrect interpretation of CMS guidelines in long-term care facilities have resulted in the removal of position sensor alarms leaving vulnerable residents at risk after a fall has occurred and they cannot call for help. This is a clarification of the CMS guidelines and the importance of including position sensory alarms into your fall prevention toolkit.
Webinar Video: Leveraging Technology to Customize Your Fall Prevention Program presented by Dr. Patricia Quigley (60 minutes)
Go beyond universal fall precautions and embrace innovation. Apply new strategies and thinking to protect your patients by incorporating technology and individualized patient assessments in fall and injury reduction practices.
Webinar Video: Best Practices for Patient Toileting presented by Dr. Patricia Quigley (63 minutes)
This is an examination of patient falls associated with the toileting. We expose the risk factors the patient face as they navigate from the bed to the toileting area and explore strategies for scheduled and assisted toileting while creating an ideal environment for safe toileting.
Webinar Video: Strategies to Maximize Safe and Assisted Bed Exits (61 minutes)
Sufficient evidence confirms that falls from beds are prevalent and dangerous, resulting in a duty for all organizations to commit to maximizing safe and assisted bed exits. This presentation will inspire and guide administrative, clinical, and quality leaders to redesign fall prevention programs to prioritize patients' bed mobility assessment into care planning for environmental redesign, technology integration, and assisted versus unassisted bed exits.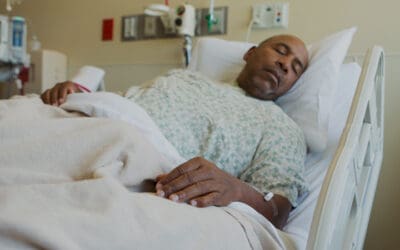 A Brochure Resource for You Dear Colleagues, I am always delighted to receive questions about fall prevention practices, resources, and even opinions. My commitment has been and will always be to help you as much as I can. Of interest, every couple of months, I...
read more