Low Bed Height is NOT a Universal Fall Precaution
Colleagues,
I hope that my inaugural resource message last month to re-evaluate your bathroom grab bar placement was helpful to you. I also hope that you shared the research and evidence to your Falls Committee and Patient Safety Leadership about the increased fall risks associated with mobility and incorrect placement and type of grab bars in bathrooms.
This message continues to focus on safe mobility needed to reduce falls related to furniture height. In alignment with current national fall prevention guidelines, fall prevention interventions must be individualized based on each patient's fall risk factors, this applies to furniture height. So, let's talk about bed height. After you read this message, consider next toilet and chair heights.
In error, many organizations have included "low bed position" as a universal fall prevention intervention in care plans. In fact, the purpose of the low bed position was always to reduce distance between the bed and the floor when a patient falls from bed. If distance is reduced, severity of trauma is reduced (Bowers, et al., 2008). Yet, bed height has not been individualized based on an assessment of patients' height, muscle strength, pain, balance, gait and more. Clinicians in every healthcare system know that many patients get up out of bed without calling for help and some fall. If the bed was in a low bed position, that position was a contributing factor to the patient's fall, Oliver, et al., (2010), who affirmed that most falls occurred from bed or chair, attributed to suboptimal height furniture, an environmental risk factor that is modifiable.
Five years later, Christman, et al., (2015), analyzed sit-to-walk kinematics of older adults exiting a bed at three different heights – high, medium and low The movements included body movement initiation, beginning to stand, lifting one's seat off the bed, and heel and toe movements to walk away from the bed. Testing 65 older adults during this study, the researchers found that bed height significantly influenced patient's ability to seat-off the bed and then swing-off and start to walk. This research supports the increased fall risks that occur when older adults with strength, gait and mobility impairment attempt to perform sit-stand-walk from a low bed position.
The low bed height created "a more posturally challenging transition and require more time to accommodate balance impairments which using the same momentum strategy as the other bed heights" (Christman, et al., 2015, p. 286). Medium bed height allowed older adults "to rise at a rate that felt stable, yet enter into gait with a fairly high degree of fluidity" (p. 286). High bed height in contrast enabled the older adults to perform the same sit-to-stand task with slightly faster times.  
Colleagues, their findings support other research findings "that low beds do not appear to reduce fall risks during bed exit; rather, they may exacerbate them. Additionally, it gives evidence that fall risks may be reduced in high risk populations by setting a bed deck height that compliments the balance strategies commonly used to compensate for deficits in strength and mobility" (Christman, et al., p. 286).
You know these findings are confirmed from your clinical experience. Many of your patients attempting to get up from a low bed position require your physical assistance to stand, resulting on unnecessary manual patient handling and lifting. Simply raising the bed to the proper height for that patient reduces your manual patient handling and increases patients' transfer and standing safety.
As you consider these findings tested with older adults with strength, mobility and balance impairments, I suggest that your clinical practice experience extends these findings to other populations, such as those with chronic low back pain, new mothers who just delivered a baby, post-surgical patients. This evidence confirms that bed height must be individually adjusted – low bed position universally applied to all adults creates a fall risk. Common sense informs us that the bed height for an adult 5ft tall to safely transfer or stand is different than a patient who is 6ft tall. This statement helps us all to appreciate that our practice strategies should rely the evidence, but also common sense.
I ask you next. How will you make sure that each patient's bed height is positioned at the right level for each patient to safely move from a sitting position to a standing position or safely transition from standing to sitting, with or without assistance?
My practice strategy is to raise the bed to measure the hip or knee angle to determine bed height, chair or toilet. The height of the patient's hip or knee angle should be > 90 degrees, feet flat on the floor, a medium or higher bed height. The next step is to place a marker on the wall at the head of the bed, informing all care providers the proper bed height for that patient to safely rise to stand from the bed, or lower to sit on the bed, to ensure continuity of care. Maybe you will adopt my practice strategy.
I hope that you will share this research article and my message with your Fall Prevention Committee, and reconsider your current policy regarding low bed position as a universal fall prevention strategy. The low bed position should only be used to reduce the distance of a fall from bed for those at risk for falling from bed and getting injured, accompanied with a floor mat placed at the bedside to reduce fall-related trauma.
Individualize bed heights for the most part are an easy fix, because most hospital beds are electric hospital beds. The exception is platform, bolted beds in psychiatry units. So, the recommendations provided here can easily be implemented, initiated quickly.
As you move forward and address toilet and chair height, I refer you again to Minnesota Hospital Association (MHA): Creating a Safe Environment to Prevent Toileting-related Falls, located here, a resource from the Minnesota Hospital Association (MHA) SAFE from FALLS program, 2014. I introduced you to this resource last month. This resources has a section devoted to toilet height, starting on page 66. If the toilet height is 15 inches of less, it is too low. ADA requires toilet seat heights between 17-19 inches, and these heights are easier for patients to use. If your toilets are too low, raised toilet seats / toilet seat raisers can be placed on the toilet as a solution. You can also use this height recommendation to evaluate the height of chairs in patient rooms.
I also hope this information is helpful to you. You know some patients are going to get up from bed without you. So, during your patients' fall risk assessment and care planning, teach them and caregivers about proper furniture height — engage them. Creating a safe environment is an essential component for fall prevention programs.
Please contact me if I can be of assistance to you.
Thank you,
Pat
Patricia A. Quigley, PhD, APRN, CRRN, FAAN, FAANP, FARN
Nurse Consultant
References
Bowers, B., Lloyd, J., Lee, W., Powell-Cope, G., & Baptiste, A. (2008). Biomechanical evaluation of injury severity associated with patient falls from bed. Rehabilitation Nursing, 33(6), 253-259.
Christman, M. , Morse, J., Wilson, C., Godfrey, N., Doig, A., Bloswick, D., Merryweathera, A. (2015). Analysis of the influence of hospital bed height on kinematic parameters associated with patient falls during egress. Procedia Manufacturing, 3 ( 2015 ) 280 – 287
Oliver, D., Healey, F., & Haines, T. (2010). Preventing falls and fall-related injuries in hospitals. Clinics in Geriatric Medicine, 26, 645–92.
The Falls Assessment Research Report: Creating a Safe Environment to Prevent Toileting-related Falls, an element of the Minnesota Hospital Association (MHA) SAFE from FALLS program. 2014.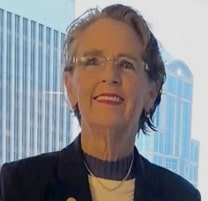 Dr. Patricia Quigley, PhD, MPH, APRN, CRRN, FAAN, FAANP, Nurse Consultant, is a retired Associate Director of the VISN 8 Patient Safety Research Center of Inquiry and is both a Clinical Nurse Specialist and a Nurse Practitioner in Rehabilitation.